In June of 2010 when I graduated from the American Musical and Dramatic Academy if someone had said to me that in January of 2012 I would meet the right people who would change my life forever and if someone had told me I would be writing and co-producing an album for myself….I would've shook my head and told you " no, no… I'm a theater girl. I could never do that, I'm not pretty enough and I could never…." 
Well, I did… I FUCKING did and I AM. 
Last January I signed a production agreement with spotlight 87 entertainment and little did I know my life would finally make the right turn… I have worked extensively on a 10 song album, what is my life for a year and 3 months to this day. Every ounce of me seeps through this music. Every tragedy, every heartbreak, every tear… Every laugh and every smile…Every part of me is in this music", vocals and lyrics. It is ALL me.  I have never felt so accomplished in my entire life and I have never felt more at peace with my past. My pain and my joy is etched in this record and a part of me is so relieved to let some things go and know that they are documented and they will communicate so much to those who listen to my story. I am so unbelievably blessed to have this team stand behind me every single step of the way, supporting me, teaching me and loving me for who I am … insecurities, flaws and all…and I have waited SO long for someone to believe in me the right way. So many times people are so intimidated or so envious that helping me would have been a sin to them. I have been shunned away one to many times and I finally am surrounded by the right people this time.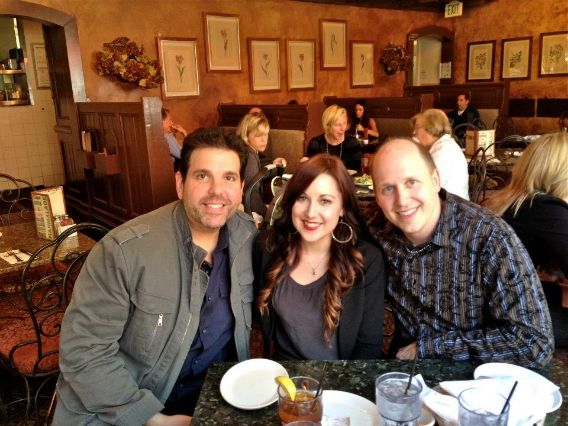 Just knowing that I have a chance at this, a real chance…one shot is all I could have ever hoped for. I have been doing this since kindergarten I have dreamed about this for 23 years. The fact that I have people willing to let me try…is the most amazing gift. This recording process hasn't been easy, so many days I want to post the music and I want people to know this is a work in progress…people have no idea what goes into producing a full record and so many of my peers are rushing to jump ahead of me and ahead of the game. Not taking music seriously and playing the game just for the outcome, just for the recognition and it is very hard for me to stay patient and stay quiet about my work.  In Beyonces "Life is but a dream" documentary she says " people dont listen to a body of work anymore, they just release a single and when that gets old they release another one and another one…" Music has lost a lot of its worth in this generation….you dont even have to be a real singer anymore, if you have money and auto tune you seem to be set….well that does NOT fly with me and I will try my hardest to bring real meaning back into this industry with real talent…..Having patience is something I work on everyday…I am so so passionate about my goals and my music and it's hard for me to accept this long process. I know I am not alone in this feeling. I know from the people I have met through out my life that we are all working towards something and struggling to accomplish our dreams, terrified that money won't hold out before we make it to where we wish to be. I whole heartedly believe if you wake up everyday and voice to the universe what you know you want and what you know you deserve then it will come, it came to me… And I am here to tell you never give up on what you really want in life. I haven't reached nearly what I dream of achieving yet but I am 10 steps closer and it's all because I put it out there for the universe to hear. I am terrified of change, I'm terrified I will change I'm terrified everyone around me will change…I'm terrified of losing, and I am terrified my music may not be interpreted the way I hope and pray it does but I will absolutely have NO regrets because I tried harder than I ever imagined. 
Today is the last day I will be recording for this album, it is my last studio session for this chapter of my life …. This is like a graduation, and I am terrified but I am so thrilled and SO proud and no one can take that feeling from me. Patience must play it's role again, I will not be releasing this album out right away. We have meetings and things to do before I can give anyone this, and that is really hard. But I know it is for the best and will have a greater outcome in the long run. So I feel your pain for all of you who have been waiting so patiently with me…but I will let you know as soon as I know when you also can get your hands on my record! I cannot thank the people who are positive and supportive in my life day in and day out enough….who truly believe in what I have to offer this world. Every single person I have come to know even if it was for a short while has influenced me so greatly (yes,even the bad ones…) I am so thankful. Thank you for the criticisms, for the opinions for the love. It is so appreciated and I only want to prove to you how grateful I am for your  input whether its on a picture, a Facebook status, a YouTube video, a tweet or a kind message filled with enthusiasm and encouraging words.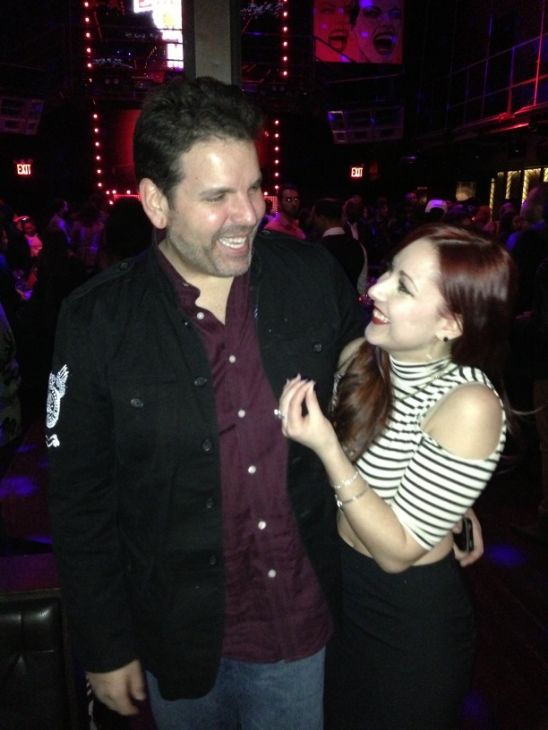 This day is overwhelming and amazing, I have the chance and opportunity to live and fulfill my dreams. There is no greater joy in this world. This has truly been the most amazing year and 3 months of my life and I know we can only go up from here. If you want something bad enough you will do it. Take risks don't be afraid. You will cry you will hurt you will feel pain and loneliness and you will have losses, many of them. But the result of the hard work and the struggle is more than enough you just have to tell yourself that you are willing and can. Whether you want to become a doctor, open up a business or in my case enter this insane world of entertainment. I am so proud to announce I will be signing my first contract with spotlight 87 entertainment group and will be under their management!! The next step has finally arrived, one that I never imagined I'd have and always dreamed about! I cannot stress my gratitude to my team, my producer Alex Houton who has encountered quite a lot with the crazy flaw-filled passionate Sarah Madison ;)…… And Brian Vibberts !! This is only the beginning and I cannot wait to see what life has in store. Thank you for all your encouragement and strength and belief in this, and in me.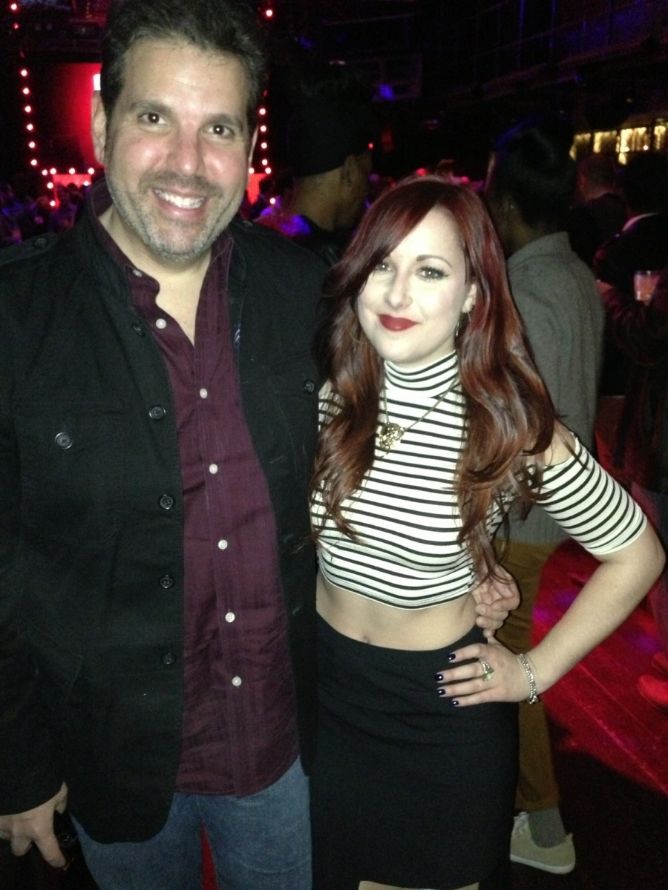 I love you all. 
XO
Sarah Madison